Every Internet Marketer needs to build a list will he or she wants to make money on demand. This is my journey into list building and the lessons that I have learned.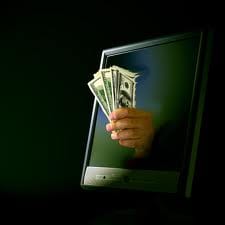 Creating a list is not that hard but what is hard is creating a quality list with subscribers that are responsive to what you send them.

There are Internet Marketers out there with a huge list that make nearly no money at all when they send their list an offer they cannot refuse but on the other hand, there are Marketers with a relatively small but very responsive list that make a ton of sales every time they send their list an offer.
My mentor at that time recommended building a list if you didn't have one already. The fastest way to build a list is to buy traffic and direct them to your squeeze page. The more money you have to spend the faster you can grow your list.
The easiest and most popular way to buy traffic is by buying solo ads. I built my list of around 650 subscribers using this method. This is a relatively small list that I built in about 5 months.
Due to the fact that I was on a tight budget, I was always looking for a great offer. A great offer to me was paying less for more clicks and this meant that I bought most of my clicks from unknown Marketers.
Little did I know that this was the wrong way to do it.
I did, however, buy some solo ads from established Marketers, and by doing that I did see a difference in opt-in rate and sales from my OTO's.
When I bought clicks from an established Marketer with a quality list, I would get an optin rate somewhere between 38% and 74% and make a few sales on the One Time Offers (OTO).
When I bought clicks from unknown Marketers the results were very disappointing. The highest optin rate that I got was 26%, with the lowest being about 3%. And as you can imagine I made no sales at all on the OTO's.
I paid on average between 0.22 and 0.28 cents per click from unknown Marketers and between 0.35 and 0.50 cents per click from established Marketers.
To test the quality of the subscribers I created 2 lists in my Autoresponder. One is the result of opt-ins from established marketers and the other list from unknown Marketers.
After emailing both lists for a period of time with follow-ups and broadcasts with free content and offers, I saw that the responsiveness of the quality list (established Marketers) was far better than the list of the unknown Marketers.
Looking at the stats in my Autoresponder for both lists I could see that List 1 was more responsive than List 2. List 1 had an open rate on average of about 8% and a click-through rate (CTR) of about 5% and List 2 had an open rate on average of about 1% and a CTR of less than 0.5%.
When sending an offer to both lists, I never made a sale from the list of unknown Marketers but I did make sales with the quality list.
My only conclusion is that if you want a responsive list you should be willing to invest in buying quality traffic. In the long run, this list will be more profitable and will be easier to build a relationship with because they open and read your emails.
The last thing that you want is a list of subscribers who are not responsive. Having a big list of non-responsive subscribers will only cost you money because you pay your Autoresponder for the number of subscribers you have.
My advice would be to invest in quality solo ads from well-known Marketers and avoid the cheap ones because, in the long run, quality wins over quantity.
I will not mention if asked, who I bought solo ads from due to privacy reasons.
These results are my personal results and may not be typical for everyone. Let me know by placing a comment here below, if you have a different experience.